Editor's Commentary:
Every society has its cultural norms. I get that. And it's impertinent, to say the least, to suggest that we know better than they do about what is best for them.

But as tolerant as I try to be of cultural differences, there is simply no way to spin this story so that it can be seen as anything other than wrong, as morally repulsive, as sickening.

While I think the caste system is obnoxious, the facts of this story go far beyond simply saying that one group is better than another.

The government of India must reign in the behaviour of the elite castes and redouble its efforts to curb its rape culture. So far, it is hard to see evidence that the government (all of whom are higher caste members) really sees public rapes, gang rapes, honour killings as a problem.


---



India village council orders rape of two sisters


Council orders sisters to be raped and paraded naked after their brother elopes with married woman.

The rights group Amnesty International has called on Indian authorities to ensure the safety of two young women after their local village council ordered them to be raped and paraded naked after their brother eloped with a married woman.

The unelected all-male village council in Baghpat, Uttar Pradesh, on July 30 ordered that a woman, 23, and her sister, 15, be raped and paraded naked with their faces blackened after their brother ran away with a woman from the village's dominant Jat caste.

The sisters and their family, from the underprivileged Dalit caste, have since fled the village and are hiding in New Delhi.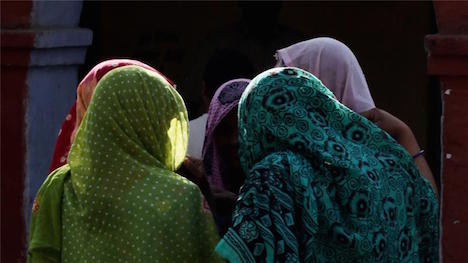 Rapes in India have stirred up protests across the nation in recent years [File: AFP]


Earlier this month, the older sister filed a petition before India's Supreme Court seeking protection for her family so they can return to their home.

On August 18, the Supreme Court ordered Uttar Pradesh authorities to reply to the petition by September 15.

But one of their brothers told Amnesty: "After we went to the Supreme Court, the villagers are even more aggressive."

"In the panchayat [council], the Jat decision is final. They don't listen to us. The police don't listen to us. The police said anyone can be murdered now," he said.



In love for 'three years'


Amnesty said the sisters' father has also lodged a complaint with the National Human Rights Commission and the National Commission for Scheduled Castes, alleging harassment by the police and the dominant caste family.

It said the family were also concerned for the safely of the Jat woman who eloped with the brother.

India's Hindustan Times reported that the brother, 22, and the woman, 21, had been in love for the past three years but her parents married her off to a Jat man against her wishes in February.

A month after her marriage, the woman escaped from her matrimonial home and eloped with the brother.

The couple reportedly surrendered after the alleged torture of family members.

The Hindustan Times reported that the young man has been arrested under a false drug case and remains in jail.

The young woman, who is reportedly pregnant with her lover's child, has been sent back to her parents.

Amnesty organised a petition calling for authorities in Uttar Pradesh to ensure the family's safety, to investigate the ruling passed by the council to rape the sisters and prosecute those who ordered it, and to ensure the safety of the woman from the Jat caste family.

The petition so far has collected more than 90,000 signatures.

Several Indian provinces are notorious for village councils (locally called khap panchayats) that have no legal sanction, but yet adjudicate over personal matters.

Scores of boys and girls have died in "honour killings" allegedly endorsed by such councils for defying caste and cultural restrictions.


Source URL