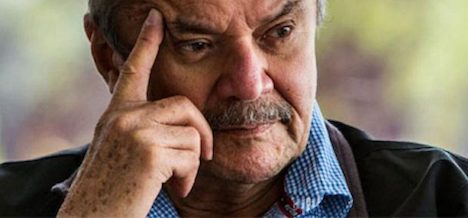 We are just under two weeks away from elections for state governors. On Sunday 15 October, 18 million Venezuelans are registered to vote. It is not known how many will do so. Abstention may be high. It is not easy to make characteristics, although they are similar in that most have had only two candidates, government and opposition.

Even though it is common to hear the political opposition saying that all their candidates will win, they themselves know these are illusions far removed from reality. Just for your reflection I offer you these five elements to be considered because they will influence the opposition vote:

Of their 7.626.616 votes when they won the majority of the National Assembly, the opposition has lost a very important percentage of these. Remember when they said that standing in line to vote was the last queue you would make? And that within six months there would be a new government? Have they fulfilled even one of the promises that they made?

The complicit silence they kept during the violent street protests (guarimbas) and other violent acts for three months. Do you think that all Venezuelans have forgotten this?

That same silence they kept about sanctions and threats of invasion from Washington, reveals complicity and an anti-Venezuelan position. This will cost votes.

Internal disagreements on electoral participation, their group called Resistance and other radically opposed extremists. These will surely abstain. Do not forget what Marianela Salazar wrote just two weeks ago: "the high abstention in the primaries on Sunday reveals an act of political repudiation against the MUD". And that the MUD "lost their political capital and gave oxygen to the so-called Resistance that has been gaining space". But I am not saying this.

The same disagreements regarding dialogue with the government, essential to come to a peace agreements and necessary coexistence.
These five factors will stimulate abstention which will obviously affect the chances of the MUD's candidates.

But as I already commented, these are different elections. For example,results will depend on the performance of each governor aspiring to be re-elected. There will be special cases, such as Zulia state – what will happen to the New Time party if First Justice wins? Maybe this party will disappear? And in Tachira and Carabobo, where there was so much violence, there will be a protest vote. States such as Aragua where the candidate was not elected in a primary, but imposed, will not add votes but take them away.

If the prospects for opposition wins face these significant adverse factors, then Chavism or the United Socialist Party of Venezuela (PSUV) and its allies, have positive ones such as unity, organizational capacity and mobilization and media support. However, it must overcome a major obstacle in the economy which, for simplicity's sake, we can say has suffered from exaggerated and constant prices hikes of everything, absolutely everything, and this can become an element of apprehensions, doubts and reservations. How can this be confronted successfully and in such a short space of time?

I……I do not know.




Eleazar Díaz Rangel is Editor-in-Chief of the best selling Venezuelan daily Ultimas Noticias and is a respected commentator on the Venezuelan political scene. Accused by the opposition of being a "chavista" and sometimes by the revolutionaries of being too soft, his comments and observations are nevertheless worth reading and digesting – AR*






Original source URL





© Translation Copyright 2017 by AxisofLogic.com

This material is available for republication as long as reprints include verbatim copy of the article in its entirety, respecting its integrity. Reprints must cite the author and Axis of Logic as the original source including a "live link" to the article. Thank you!