They have been rolling from defeat to defeat for 18 years but they are still the "decent and thinking" people of this country, always defeated by the "Chavista riff-raff". They have failed in everything: in violent insurrection, in elections and dialogue, as stated by Chúo Torrealba, former Secretary of the Democratic Unity Roundtable (MUD). They even lose when they win such as when they threw away the victory in the National Assembly.


More than defeats they are debacles from which it is impossible to recover without the backing of large global powers.


These people are so cheap and sloppy that it is difficult to avoid underestimating them. However, they should not be underestimated because they do damage with the desperately high prices of everything to punish you for having voted for the revolution. They also failed with their violence that caused the death of more than 100 people, not to mention other substantial damage. This is without mentioning the wealth that was not produced during those four months of street infamy. While failing, they committed the ultimate act of cruelty: burning people alive.


They resort to violent insurrection because they allege that there are no conditions for an election campaign. But as soon as the Constituent Assembly convenes regional elections they postulate their candidates in peace and finally refuse to be sworn in before this same Assembly……….and then are sworn in all the same. And I am only mentioning this as just one example of their mess-ups.

And then on top of this, they get 45% of the vote. Why?


Among other things because of the deep rivers of traditionalist Europe which still flow through society. We must not forget that we spent 300 years under an ultra-Catholic monarchy. In the 20th century we had immigration that came from fascism: Spain, Italy and Portugal. Part of that demographic composition is an integral component of the anachronistic opposition that enjoys the exquisitely sick fascination of voting for a band of loafers: If you were to put up a donkey as a candidate, they would vote for the donkey with all due respect to donkeys that are useful.


It is what Henry Ramos Allup (opposition leader of the Acción Democrática Party) cals "the extreme rancid, recalcitrant and repugnant right wing". It is impossible to find a better definition than this to describe the Inquisition, the Falangists, Francoists, Fascists and the violent street protests. It is that absolutist Hispanic tradition of "Santiago and Spain!"; of "death to freedom and long live chains!"; of "death to intelligence and long live death!" Which is now circling over Catalonia.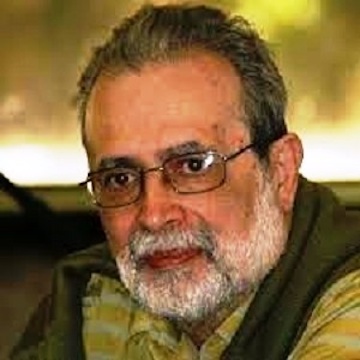 Roberto Hernández Montoya is an Arts Graduate, is multilingual and an "alleged humorist". He is the current President of the CELARG (Rómulo Gallegos Center for Latin American Studies in Caracas) and moderator of the weekly program "Los Robertos" with Roberto Malaver, which is transmitted on Venezuelan National TV and Radio.

Original Spanish language URL
Translated from Spanish and Edited by Arturo Rosales – Axis of Logic
© Translation copyright 2017 by AxisofLogic.com
This material is available for republication as long as reprints include verbatim copy of the article in its entirety, respecting its integrity. Reprints must cite the author and Axis of Logic as the original source including a "live link" to the article. Thank you!