Mihaela Noroc, a thirty-two-year-old female photographer from Bucharest, Romania, traveled the entire world with her backpack and camera, photographing the everyday lives of women. See the beauty through the eyes of the Romanian photographer in Sputnik's photo gallery.




Since 2013, Mihaela Noroc has worked on her project called "The Atlas of Beauty," which she turned into a newly-published book that contains 500 unique portraits of women from more than 50 countries, accompanied by many interesting personal stories.


"Real beauty has no bounds. You can find it in Africa or in Europe, in a village or in a skyscraper, in a smile, in a gesture, in an intense gaze, in some wrinkles, or in a story," claims the Romanian photographer, and this is exactly what she proves with her mesmerizing collection of portraits.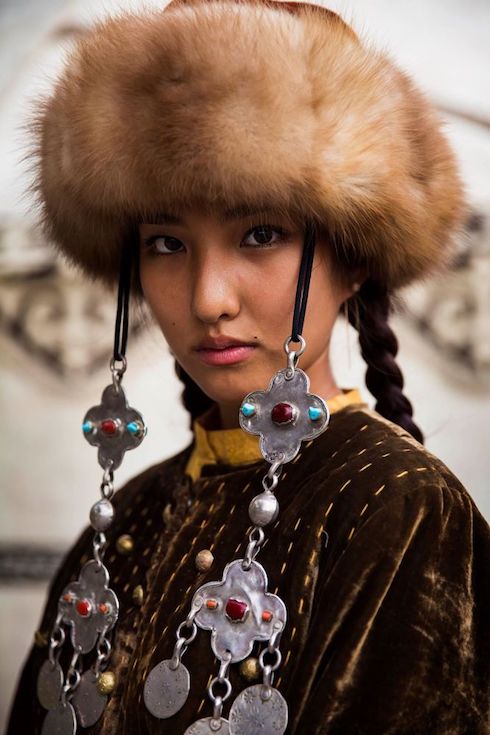 This photo of a woman from Kyrgyzstan was taken by Mihaela just before her performance in a traditional dance. "Real beauty comes from inside, inspiring serenity and humanity, so if our outsides are natural and authentic, our insides will be more visible. We need to learn to be ourselves, but to do that we also have to learn to let other people be themselves," the photographer said.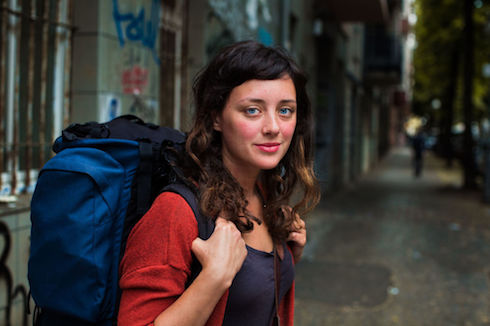 A portrait of Lisa from Germany, included in "The Atlas of Beauty" by Mihaela Noroc. Lisa was coming from a trip when Mihaela met her. She carried a huge backpack and had many interesting memories. When she was eleven years old, she was hit by a tram. She survived, miraculously, but was left with many scars. As she told me about that, her cheeks blushed bright red. For many years, she felt very insecure with her skin. She was in some bands, but was too afraid to sing in front of an audience because of her blushing and the scars from the accident. In time she realized that beauty is about being yourself, natural and authentic. She understood that the accident gave her a second life, and she now lives it with confidence. "I had many broken bones, some smashed organs—but also, plenty of angels by my side," Lisa told her story to the photographer.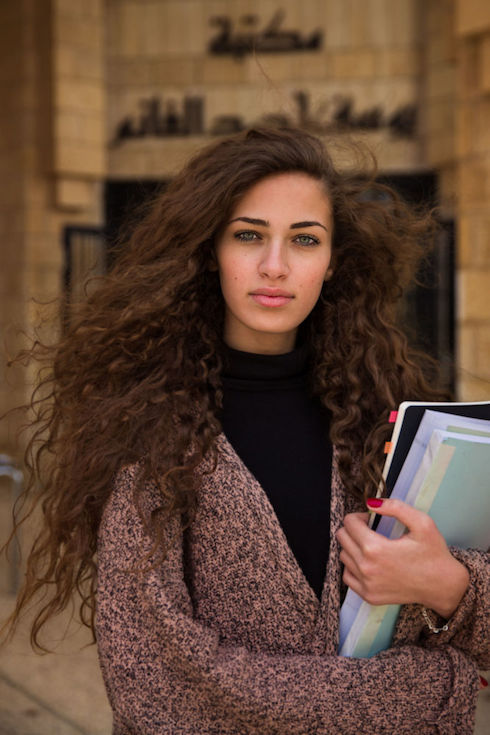 A portrait of Amal from Palestine, included in "The Atlas of Beauty" by Mihaela Noroc. "Amal—her name means "hope" in Arabic—is Palestinian, but had lived in Saudi Arabia from age five, when her family moved there," Noroc wrote. One year ago, Amal came back to Palestine for her studies and really felt at home there. "I feel I can become the woman I want to be," the woman admitted.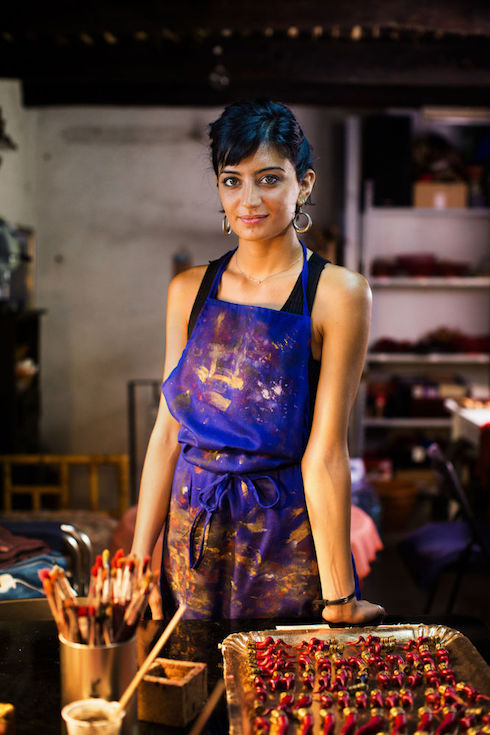 A portrait of Serena from Italy, included in "The Atlas of Beauty" by Mihaela Noroc. "Serena makes these little horns, 'Cornicelli,' which are ancient good-luck charms popular in Naples and parts of southern Italy. Here, I discovered a fascinating city full of tradition, where most people have strong ties to family," Noroc explained. A small workshop, where she took this shot, was opened by Serena's parents. Now, together with her sister, she continues the tradition of making cornicelli and selling them downstairs, in a store.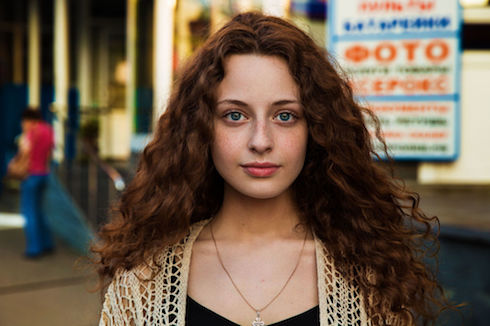 A portrait of Nastya from Russia, included in "The Atlas of Beauty" by Mihaela Noroc. "Nastya takes passport photos in this little shop. But her dream is to take landscape photos around the world. Some time ago she made the first step, starting to study photography. In her day job, her dream might feel far away. But 'far' doesn't mean 'impossible'," Mihaela wrote.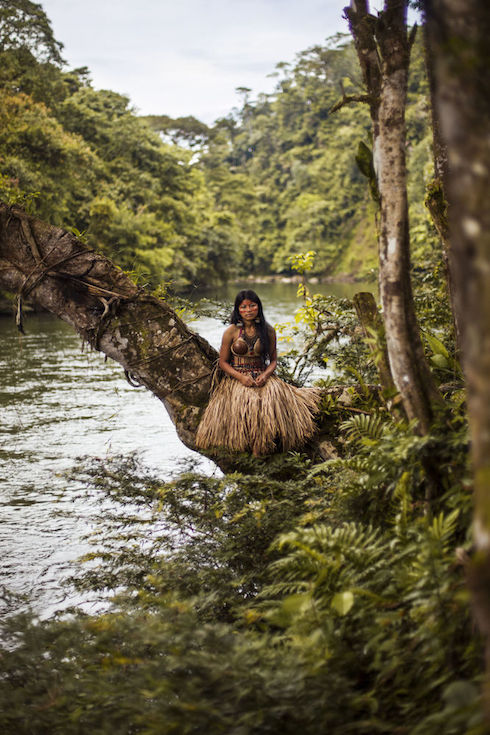 A photograph of a young woman from Amazonia in her wedding outfit, included in "The Atlas of Beauty" by Mihaela Noroc. According to the Romanian photographer, more and more Amazonian tribes are starting to adopt modern clothes for everyday life, but they are still keeping their traditional clothes for important events.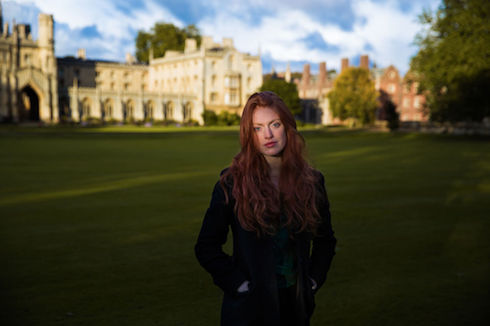 A portrait of Connie from Great Britain, included in "The Atlas of Beauty" by Mihaela Noroc. "Connie is passionate about her education. She studies Comparative Literature at the university here, and plans to get a PhD in Philosophy," the photographer wrote.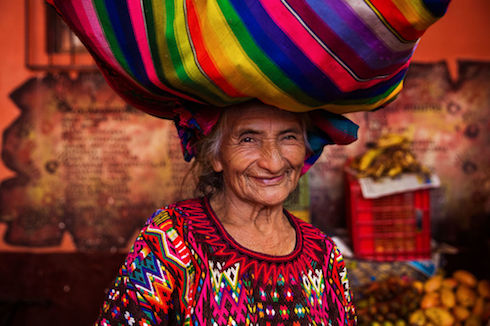 A photograph of a woman from Guatemala, included in "The Atlas of Beauty" by Mihaela Noroc. "Many women of the world carry great burdens every day, either literally or figuratively. And they do it with so much tenderness and positivity," Mihaela admitted.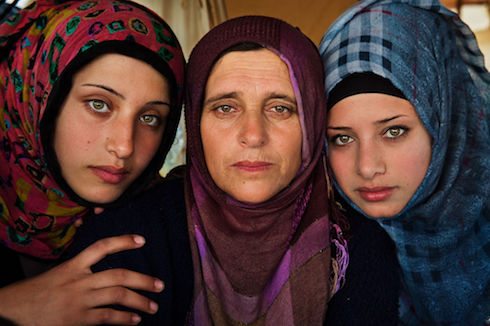 A photo of a mother and her daughters who fled the war in Syria taken in a Greek refugee camp. "While traveling, I noticed that there's a lot of pressure on women to look and behave in a certain way," Mihaela Noroc wrote. "In some environments it is the pressure to look attractive. In others, on the contrary, it is the pressure to look modest. But every woman should be free to explore her own beauty without feeling any pressure from marketing campaigns, trends, or social norms."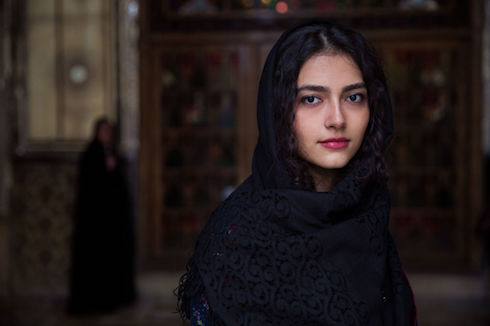 A portrait of Mahsa from Iran, included in "The Atlas of Beauty" by Mihaela Noroc. Mihaela revealed the story of Mahsa (which means "like a moon" in Persian): "When she was an adolescent, her father insisted that she study to become a doctor, but Mahsa was more interested in the arts and she chose to become a graphic designer. She is proud that from the time she turned eighteen, she has been financially independent, and soon plans to open her own firm."


***image31***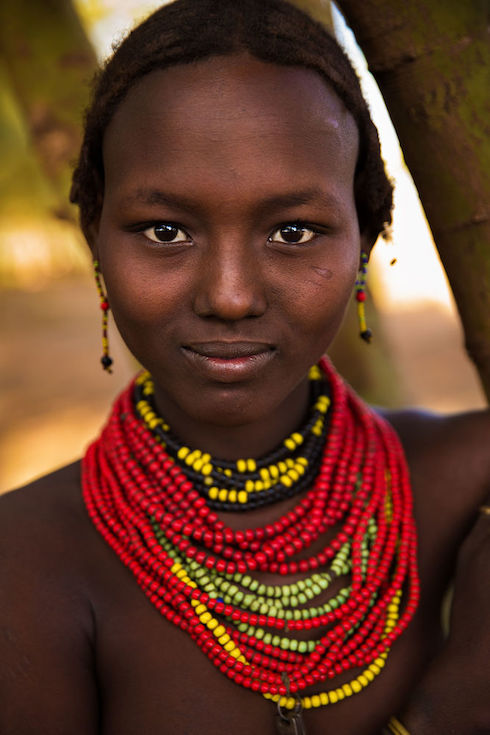 A photo of a woman belonging to Ethiopia's Omo Valley tribes. Many of the women that Mihaela photographed appeared in front of a professional camera for the first time, and this is what made them even more authentic. "With the high temperatures here, nudity is not unusual. Her tribe is called the Daasanach and they have lived in isolation for generations," she wrote.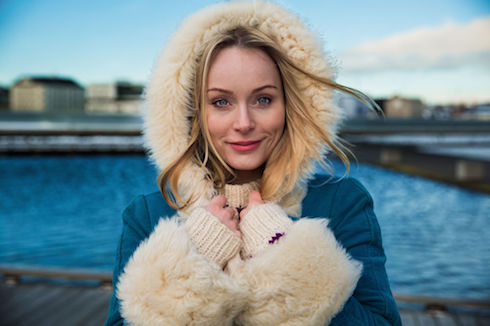 A portrait of Thorunn from Iceland, included in "The Atlas of Beauty" by Mihaela Noroc. In her book, the photographer told this lady's story: "I met Thorunn in her hometown on a freezing day. But her warm personality made me forget the cold. A popular singer in Iceland, she was also a new mom to a baby girl, whom she wants to grow up happy and confident. So Thorunn started an online community called "Good Sister," which drew a third of the women in her country to join in support of one another by sharing their stories and giving encouragement."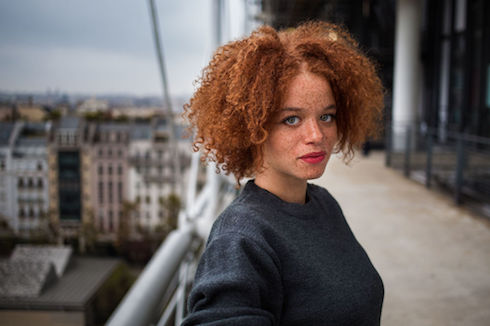 A portrait of Imane from France, included in "The Atlas of Beauty" by Mihaela Noroc. The picture was made at an art exhibition at the Pompidou Centre, Imane's favorite place to dream, before she had to leave for a job interview. She is studying art at university and also works in three restaurants and does some babysitting to support herself. But she wants to someday have an art gallery, one that will bring together artists from different cultures. According to Noroc, the heroine of her portrait has African and European roots and loves the world's diversity.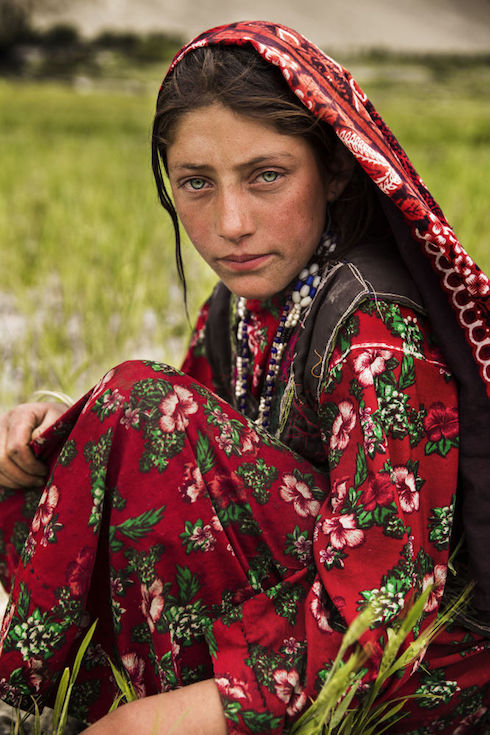 A photo of a woman from Afghanistan , included in "The Atlas of Beauty" by Mihaela Noroc. She was working in the field in one of the most remote places of the world. The people and the natural surroundings are beautiful, but life is so harsh. The violent conflicts that have plagued Afghanistan for the past forty years never reached her village but were never far away, and made it impossible for her to improve her life.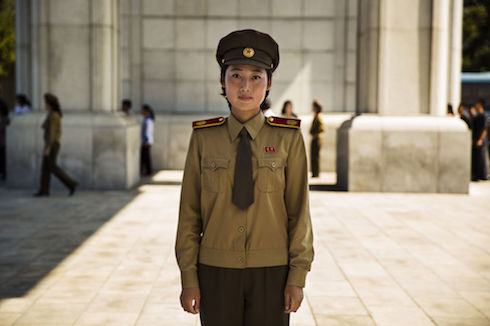 A photograph of a North Korean guide at a military museum, snapped by Mihaela Noroc in Pyongyang and included in "The Atlas of Beauty." "Rarely have I seen such a concentration of uniforms; they are everywhere in this society," the photographer noted.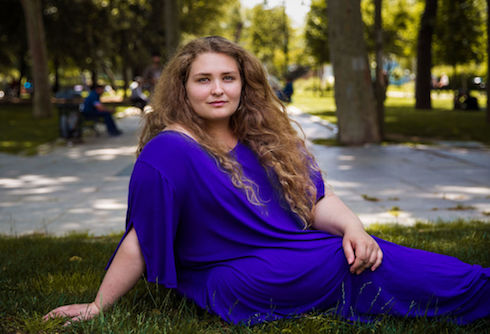 A portrait of Pinar, included in "The Atlas of Beauty" by Mihaela Noroc. Pinar is Turkish Cypriot and has long dreamed of becoming a theatre actress. According to Noroc, she moved from Cyprus to Turkey, worked hard and fulfilled her dream. "While she loves playing different roles on stage, in real life, she adores being herself, natural and free. In the end, beauty is about being yourself, something people like Pinar prove to be true," the photographer claimed.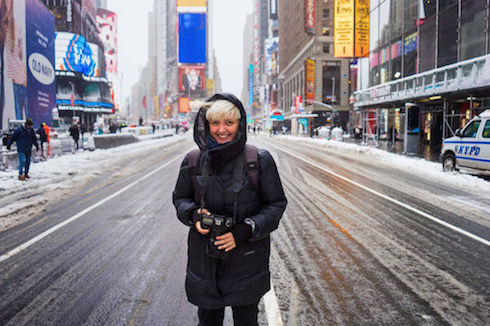 Romanian photographer Mihaela Noroc in New York.
Source URL