Bill and Hillary Clinton Facing Massive Exposure Over the FBI Probe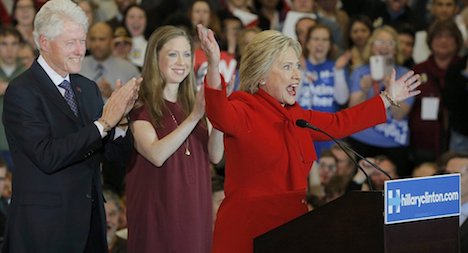 © REUTERS/ Brian Snyder


It appears that the Clinton Foundation will not be able to escape scrutiny this time, Wall Street analyst Charles Ortel told Sputnik. Judging solely from publicly available records, one may easily suspect a longstanding set of frauds, the analyst noted, adding that millions of dollars vanished during the Clintons' political campaigns.

For years the Clinton Foundation has repeatedly got a free pass, although the US Department of Justice (DoJ), the Internal Revenue Service (IRS) and the Federal Bureau of Investigation (FBI) has been seemingly keeping an eye on the entity, Wall Street analyst and investigative journalist Charles Ortel notes, adding that time seems to be up.

"The Clintons have played central roles embracing unregulated globalism and cronyism on national and international stages since January 1993, so there is a long pattern and practice of suspicious transactions, and clear evidence that the family went from being 'dead-broke' and in debt, to now being multi-millionaires, all the while working in 'public service', or as 'philanthropists'," Ortel told Sputnik.

He highlighted that "the most dangerous area" for the Clintons is their role with numerous entities that supposedly were 'tax-exempt' charities.

The problem is that none of these entities, and especially not the original William J. Clinton Presidential Foundation, the Clinton Global Initiative, or the two HIV/AIDS charities (Clinton Foundation HIV/AIDS Initiative, Inc. and Clinton Health Access Initiative, Inc.), "have ever obtained legally compliant and independent audits of their financial results," the analyst pointed out.

The period involved exceeds 20 years, and dates to founding of the Clinton Foundation on October 23, 1997, he added.

The Wall Street analyst, who has been carrying out a private inquiry into the Clinton charity's alleged fraud, explained that under many laws a charity cannot solicit funds for one supposed tax-exempt purpose, and then use funds it receives for another tax-exempt purpose.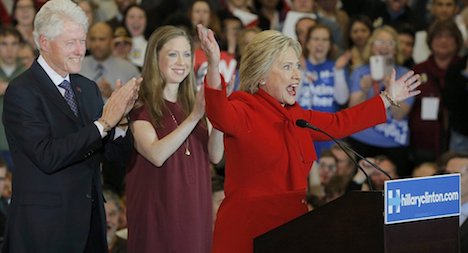 © REUTERS/ Brian Snyder


"A charity certainly cannot use solicited funds to pay expenses of political campaigns (strictly forbidden), or worse to enrich directors, executives, or donors," the investigative journalist noted. "Moreover a charity must ensure that any funds raised for a long-term capital endowment are solicited, making full and fair disclosures, and that funds received actually go into the endowment."

However, ongoing review of publicly available records, "including many that are purposefully omitted among Clinton Foundation disclosures on their own websites," indicate a "longstanding and escalating set of international frauds where many hundreds of millions of dollars seem to have vanished, often in years where presidential campaigns were taking place," Ortel underscored.

The analyst reiterated that "a far smaller set of frauds" amounting to $800,000 resulted in a five year prison term for a 71 year old African American woman and politician named Corrine Brown. "I believe that few Americans believe charity fraud is a minor offense and that all Americans hope to be treated equally before the law," he remarked.

Ortel noted that looking solely at the public record one can easily presume that Bill and Hillary Clinton are facing a massive exposure and that their associates, including Chelsea Clinton, all directors, executives, professional firms and significant donors with ties to the Foundations "may already be cooperating with authorities in hopes of winning leniency."

According to the Wall Street analyst, the fierce resistance of Hillary Clinton's associates and backers against Donald Trump could be partially explained by their fear of being exposed to scrutiny due to decades-long charity controversies.

He presumed that "the real numbers we will come to know that involve questionable transactions and contracts [involving the Clinton Foundation] will be denominated in the many billions of dollars."

"Until Donald Trump's upset victory in November 2016, the informal group that has been able to operate the way it seems to have operated (with reckless disregard for the law, and propensity to abuse prosecutorial discretion) witnessed their success and perhaps began to believe they were invulnerable. Then Trump happened and following his surprising successes, with Hillary Clinton winning few friends in her post-election performances, those who wish to work in Washington, D.C. may be recalibrating their thinking," Ortel said.

The Wall Street analyst, who exposed General Electric's financial discrepancies in 2007, before the company's stock crashed in 2008, expressed hope that "the FBI, Department of Justice and IRS will investigate, prosecute, convict, and then sentence to prison all involved with Clinton charity frauds."




Source URL